7 day Holistic Healing/Personal Transformation Retreat in Northern California – Only one spot left – 20% discount for a couple
With Anjay Skwira and Dr. Ann West
June 29 - July 5, 2018
Holistic Healing Retreats

7-day personal retreats – you can choose one or a combination of programs below:

Juice Fast, Cleanse and Detox Retreat —Includes daily , 3 green vegetable juices, option of protein shake/citrus juice, cleansing spice and herbal teas, daily liquid multivitamins & minerals, optional hot or raw soup and chia seeds pudding, option of fresh fruits, juice cleanse preparation class. Breathwork (70% toxins gets released through breath), Body/energy work sessions, colon hydrotherapy (optional).
Healing Health and Wellness Retreat – Rejuvenate and revitalize. Alternative, integrated healing and support to improve the state of your health through raw foods, juice cleanse, nutritional consultation, food preparation classes. Emotional support to reverse effects of negative, subconscious patterns in creating the state of dis-ease. Alternative prevention and healing of cancer, diabetes, hormonal imbalance and others.
Healing Grief and Loss Retreat —emotional counseling to grieve and to heal core sense of separation
Couples and Relationship Healing Retreat — Learn and practice
compassionate communication skills, transform negative reaction patterns,
heal passive/aggressive behaviors, process and heal emotional issues,
learn basic Tantric and Taoist practices.
Meditation Retreat – individual and group meditation sessions for all levels – beginners to advanced; silent and guided meditations,
Self-inquiry, scheduled silent times (half a day or longer), group and
personal sessions, conscious movement meditations and mindfulness
practices like Yoga, Chi-Gong, meditative walks.
Spiritual Growth/Awakening Retreat —sitting and walking meditation (silent and guided), self-inquiry, mindfulness practices, Vipassana, satsang, integrative awakening, Breathwork/Spiritual Life Coaching sessions.

Personal Transformation Retreats
Our longer 7, 10 or 14 day programs offer alternative healing of Depression, Stress, Anxiety, Trauma, PTSD, detoxification from prescription medications, in a safe and supportive retreat environment.

Healing and transforming negative patterns and self-defeating behaviors resulting from birth/childhood trauma, abuse, accidents, surgeries and other traumatic life events. We offer emotional healing addressing the roots of unconscious patterns. Body oriented (somatic) practices, interoception and spiritual inquiry support the transformation of the emotional and mental imprints.

The program integrates Mindfulness Based Cognitive Therapy with many mindfulness practices. In addition to everything that Holistic Healing Program offers, you will also receive more personal attention and care with daily (every day except the day of the departure)

Breathwork/Counseling/Spiritual Life Coaching/Compassionate Communication sessions and 3 weekly body/energy work sessions. You will learn breathing and relaxation techniques to expel built up toxins and negativity; meditation, mindfulness and inquiry practices to rediscover your true self, and release the illusion of separation to live in joy and peace in the present moment. You will also get support to learn and create intentions and plans to continue your individual practices after the retreat on your own at home.

Healing Health Crisis Retreat –7– day program, which was created to support people in healing various ailments, including alternative cancer therapy. . Ozone Therapy, Raw Foods (optional) included.

Meditation instruction: both silent and guided drawn from a variety of traditions and spiritual teachers including Vipassana, Satsang, Advaita, Awakening Your Light Body, Eckhart Tolle, Adyashanti & Gangaji
Intuitive Counseling & Energy Healing to help you connect more deeply with your own inherent wisdom, clear any blockages that may be in the way and restore natural balance
Clarity Breathwork™ Sessions: Experience profound transformation through conscious, connected breathing; release of negative core beliefs and patterns
Spiritual Life Coaching and counseling
Bodywork including massage, Deep Tissue, Acupressure, Foot Reflexology, Reiki, & Aquatic Bodywork—Watsu, Healing Dance, Water Dance (more about this at: www.watsu.com
Detoxification in the infrared sauna by the stream with windows into the forest (more about infared saunas at: www.healthmatesauna.com)
Quiet time & Silence in nature
Daily exercise—dance, yoga, kundalini meditation, weights, hiking, walking/running, rebounding, swimming, tennis (partnering and instructions available), Chi Gong
Visit to nearby Hot Spring Resort for a soak in mineral waters or a mud bath in volcanic ashes and minerals (7-day Personal Transformation or longer retreats) – Indian Springs
Amazing hiking trails
Benefits*:
Stress Reduction & Relaxation
Peace of Mind
Rejuvenation of Body, Mind & Spirit
Reconnection with Nature
Healing Grief & Loss
Increase Health & Energy
Weight Loss
Freedom from Addictions; holistic support in the recovery
Transform Depression & Anxiety
Empower your Life Purpose & Vision
Heal Relationship patterns
Learn to be Present and experience Stillness
*These are some of the benefits that our clients have experienced in the past from this work. We cannot guarantee these results. Each person must take 100% responsibility for their own healing to receive full benefits.
Yoga and Meditation Room: Space for Practice,
with Wood Burning Fireplace and Views of the Forest
Additional Options:
Nutritional Consultation & Raw Food Preparation Class
Craniosacral Therapy
Compassionate Communication Class
Yoga Therapy
Foot Reflexology with Ionic Foot Bath Detox
Raw Foods Preparation Class
Colonics Therapy
Local AA Meetings
Our retreats are designed to promote spiritual growth and transformation of old patterns.  We recommend at least a 7 day retreat to give you the best results. The retreats are limited to a small number of participants (1-5 people at a time), so you can enjoy the silence and serenity of this magical place, as well as the peace and presence of your being.
At Sacred Springs we may also retreat from harmful EMR, since there is no wireless Internet (wifi available only by caretaker's house) and only some places have cell phone reception.
Typical 7-day Holistic Healing retreat program (more information on Frequently Asked Questions page) includes:
Morning meditation and exercise program with options of: Yoga, mindfulness walks, dance, Chi Gong, Dynamic meditation, Kundalini meditation or other
3 Clarity Breathwork or Counseling sessions
3 Bodywork/Energy work sessions (Massage, Reiki, Foot Reflexology, or Watsu sessions)
Optional visit to to Hot Springs for a soak in natural thermal mineral springs and a volcanic ashes mud bath – included in 7-day or longer Personal Transformation Retreat only
100% organic diet: raw foods, cooked or juice fasting
Lodging and use of all facilities: infrared sauna, swimming pool, library, art studio, exercise equipment, nature hikes
Hike to waterfalls or nearby mountains
Diet Option 1: Organic Rejuvenating Gourmet Diet: your choice of 100% raw, living foods or a mix of raw and cooked foods. Vegan, gluten free, dairy free, sugar free.
Diet Option 2: Juice Cleanse – 100% organic liquid diet including juices, soups, super food smoothies; we use locally grown produce whenever possible
Diet Option 3: Combination of Juice and Food Cleanse – 1 meal daily and the liquid diet for the rest of the day or  half juice / half food (for example 3 days juice / 3 days food)
Teachers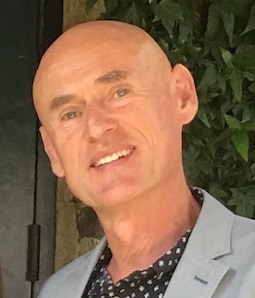 Anjay Skwira
Anjay Skwira is a Director of Pura Vida Eco Retreat and Sacred Springs Retreat. Spiritual Life Coach, Yoga and Meditation teacher, Clarity Breathwork Practitioner/Trainer and Aquatic Bodyworker with extensive training and certifications in Watsu, Waterdance, Healing Dance as well as Esalen, Thai, Swedish, Tantsu, Self-Healing, Movement Education, Anahatha Yoga. Integrative and Yin Yoga and Taoist Chi Gong. In his twenties, Anjay had a near death experience that was his first spritual awakening. Since then Anjay has been travelling extensively, has lived in India and Africa, and has spent a lot of time in meditation, silent retreats and embraced various spiritual practices.…
Learn more about Anjay Skwira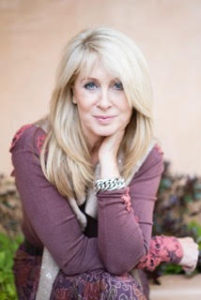 Dr. Ann West
   Dr. Ann West is a seasoned relationship coach, holding over 20 years of experience assisting families, couples and individuals. Her deep desire to learn about the mind and how we think only increased as she studied clinical psychology. Along the way she discovered a natural calling in the fields of psychology and spirituality, which culminated in her earning a Ph.D in Spiritual Psychology. Dr. West teaches Non-Violent Communication, in addition to coaching individuals in relationship breakdowns towards breakthroughs. Over the past 20 years, Ann has utilized her training in PAIRS to help thousands of couples and individuals make…
Learn more about Dr. Ann West